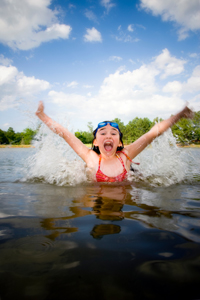 Through the generosity of corporate sponsors like these, Skyeward Bound Ranch is able to turn thousands of dollars of merchandise donations into tens of thousands of sponsoring dollars, sending youth in need to camps and special events such as Disney World.

Abercrombie & Fitch
Adventure Landing
American Airlines
American Eagle Outfitters
Baruh Spirits, Inc.
Ben E. Keith Corporation
Best Buy
Betcha Bingo
Big Lots
Billy Bob's Texas
Black-Eyed Pea
Blue Mesa Grill
Bookkeeping, Etc.
Book Stop
Buckhead Life Restaurant Group
Budweiser
Build-A-Bear
Cabela's
Café Pacific
Candlewood Suites
Carnival Cruise Line
Cattlemen's Steak House
CEC Entertainment
Celebration Station
CHEERS, Inc.
Chili's Restaurants
Chuy's Comida Deluxe, Inc.
Cici's Pizza & Pasta
Cinemark, Inc.
City Capital Corporation
Coca Cola Bottling
Cookies in Bloom
CopyMax
Costco
Cowboys Dancehall
Cracker Barrel
DAC Labels
Dallas Children's Theater
Dallas Cowboys Football Club
Dallas Mavericks Basketball Club
Dallas Summer Musicals
Dallas Stars Hockey Club
Dallas Zoo
Dave & Busters of Dallas
David Macko
Dayspring Cards
Denny's
DF&R Restaurants, Inc.
Diamonds International
Dick's Last Resort
Dickey's Barbecue Restaurants, Inc.
Dillard's
Disney's World/Cruises
Dollar Tree
Don Carter's All Star Lanes
Double Country Ventures, Inc.
Doubletree Guest Suites
Elba, Inc
El Fenix
Embassy Suites
Exposure Rock Sports
Fairmont Inn
Family Restaurants, Inc.
Fitzgerald's Casino Las Vegas
FJB Ventures, Inc.
Fogo De Chao
Ft. Worth Museum
Fort Worth Stockyards
Fort Worth Zoo
Frontier Enterprises
Galleria Ice Skating Center
Gameworks
GAP, Inc.
General Cinema
Get Connected Store.com
Golden Corral Corporation
Goodyear Tire & Auto
Grandy's
Grand Lux Cafe

The Great Outdoors
Gymboree
Half Price Books
Hampton Inn Suites
Hasslocher Enterprises, Inc.
Hilton Hotels
Home Buffets, Inc.
Hooters
IHOP
International Caravan, Inc.
International Home Foods, Inc.
Jaguar's Gold Club
James Avery Craftsman
J.C. Penney
John Tesh Productions
Kay Jewelers
Keystone Marketing Enterprises, Inc.
Kroger
Krispy Kreme
Krusteaz Continental Mills, Inc.
Label Sales, Co.
Life in the Word
Lone Star Park
Lone Star Steakhouse
Luby's, Inc
Main Event Entertainment Center
Majestic Liquors
Marshall's
McCormick Distilling
Metrotex Designs
MGS Roofing
Monster Energy Drinks
Mrs. Field's Cookies
Mystic Canyon
NRH2O Water Park
Office Depot
Old Navy
On The Border Café
OMNI Hotels
Pep Boys
Petco
Pocket Sandwich Theatre
Premier Wine Warehouse
Prepaid Planet, Inc.
Putt Putt Golf & Games
R&R Avolio, Inc.
Razzoo's Cajun Café
R.C. Bigelow, Inc.
Red Lobster
Redstone Foods, Inc.
Republic Beverage Company
Resistol Arena
ROCKSTAR Energy Drinks
Romano's Macaroni Grill
ROSS Dress for Less
Royal Sleep Products
Shaban Industries, Inc.
Sid Richardson Collection
Six Flags Over Texas
Smoky Mountain Knifeworks
Sonic Drive-In
Sophia Fiori
Speed Zone
Spring Creek BBQ
Staples
Super Target
SweepSheet
Taco Cabana
Texas Motor Speedway
Texas Rangers Baseball
3M, Inc.
T.J. Maxx
Toni & Guy, Inc.
Trails Gold Club
TRISTAR Products
Wal-Mart
World Trade Center, Dallas
The Worthington Hotel


See what they have to offer!