SBR
is proud to partner with the Krystal Stallion Foundation in our efforts to help support children, families and communities in crisis. We at SBR are able to support the first responders in several states dealing with natural disasters, disadvantaged communities and outreach to those families, churches and organizations dealing with overwhelming hardships and times of need..
D
ifficult times are a part of life. KSF is a non profit organization that promotes and provides household goods and services to underprivileged people in all areas of a 5 state region. Texas, New Mexico, Arkansas, Louisiana and Alabama. We hold weekly and monthly events for our outreach program and activities. The Krystal Stallion Foundation and its sponsored partnership with Skyeward Bound Ranch make it possible for hands to not only reach those in need, but touch.
C
ommunity Outreach is a team effort; and a solid foundation is a support for a successful community and those in need. Through SBR outreaches and events which will greatly broaden KSF's awareness and support to many different people.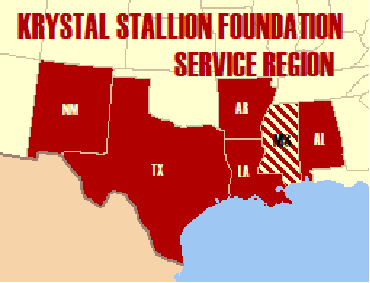 T
hrough the generosity of corporate sponsors like these, Skyeward Bound Ranch is able to turn thousands of dollars of merchandise donations into tens of thousands of sponsoring dollars, sending youth in need to camps and special events such as Disney World, Special Olympics, Rodeo & Horse Shows.
Adventure Landing
Best Buy
Betcha Bingo
Big Lots
Billy Bob's Texas
Cabela's
Cici's Pizza
Costco
Dallas Stars Hockey Club
Dallas Zoo
Dollar Tree
Fort Worth Zoo
Galleria Ice Skating Center
Goodyear Tire & Auto
Grand Prairie Santa Cop
International Caravan, Inc
Kay Jewelers
Krusteaz Continental Mills, Inc
Krystal Stallion Foundation
Lone Star Park
Marshall's
NRH2O Water Park
Park West Gallery
R.C. Bigelow, Inc
Royal Caribbean International
Shaban
Super Target
SweepSheet
Taco Cabana
Texas Motor Speedway
Texas Rangers Baseball
T.J. Maxx
Wal-Mart